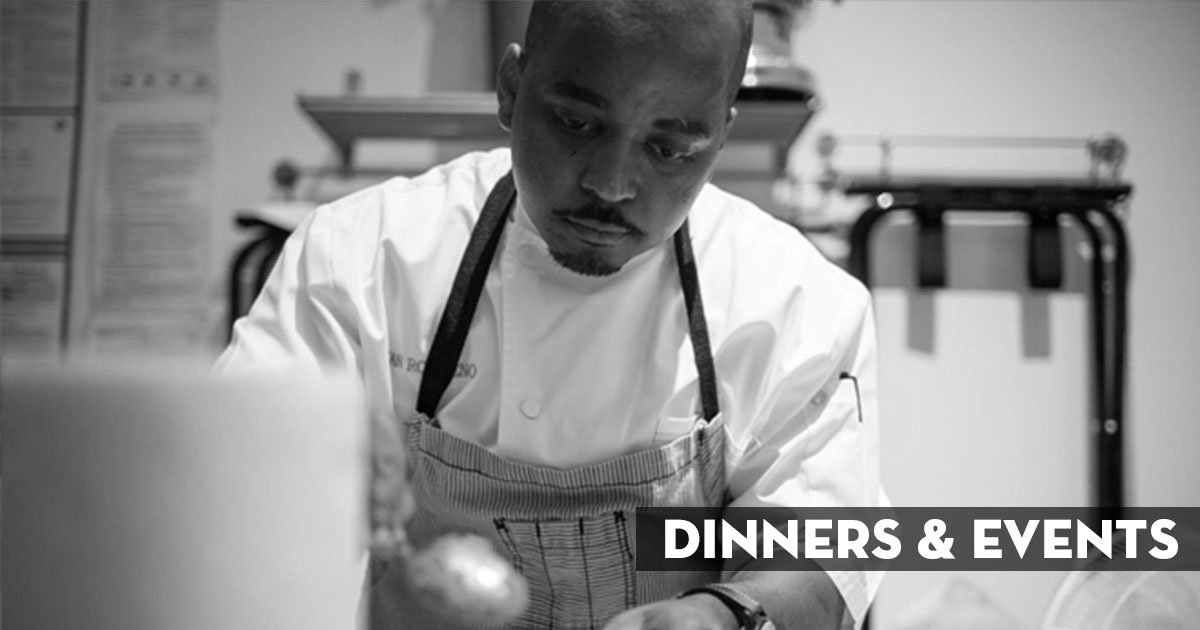 Chef Rondeno Offers Private Dinner & Event Catering
Enjoy the rich bold flavors of Chef Rondeno's New Orleans style cuisine and fresh California flavors at your next private dinner or event. Chef Ryan Rondeno is ready to introduce you and your guests to his award winning cuisine focusing on local, sustainable foods, and a strong emphasis on bold flavors. Learn more about Chef Rondeno's celebrity clients, read testimonials from satisfied clients, and watch Chef Rondeno in the press. 
Contact us today for pricing and availability.
⭐⭐⭐⭐⭐
"Chef Ryan is amazing! I was fortunate enough to feast at one of his intimate dinner parties...a true culinary experience!"
⭐⭐⭐⭐⭐
"Chef Ryan made our Malibu trip a magical experience through his culinary creativity and talent. We were lucky enough to work with him on short notice and he created a bespoke, multi-course meal that left everyone in awe. His lobster and black truffle cappuccino was one of the most creative and delicious courses I've ever had. Highly recommend him for private dining! He even catered to the multiple dietary restrictions in the group with ease."